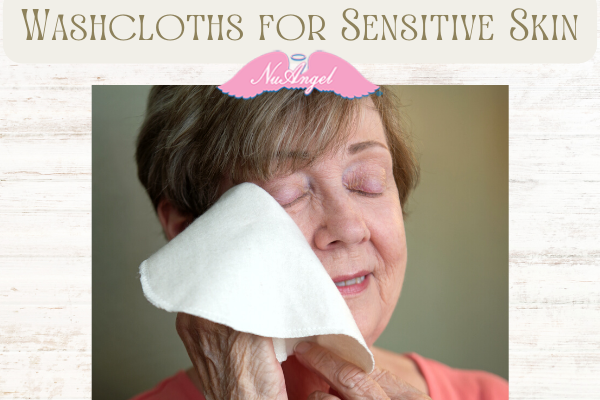 NuAngel Washcloths for Sensitive Skin
Adults have been using our baby washcloths and wipes for their own sensitive skin.  NuAngel Washcloths for Sensitive Skin are larger than our award-winning baby washcloths and wipes. The cloths measure approximately 10.5" x 10.5" and are comparable in size to regular adult washcloths. 
The hypoallergenic 100% cotton flannel washcloths are made from USA cotton and are completely made in the USA.  The material is soft brushed on both sides for the most delicate skin.  Currently, the cloths are available in white or natural.  NuAngel not only offers Made in the USA products for moms and babies, but for all ages.