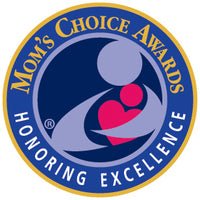 NuAngel's Disposable Nursing Pads Soak Up Awards
NuAngel, Inc. is honored to announce that our Biodegradable Disposable Nursing Pads have earned the prestigious Mom's Choice Award®. Having been rigorously evaluated by a panel of MCA evaluators, Biodegradable Disposable Nursing Pads are deemed to be among the best products for breastfeeding mothers.
"We are thrilled to earn the Mom's Choice Awards Honoring Excellence Seal of Approval for our Biodegradable Disposable Nursing Pads," says Teresa Carroll, president and creator at NuAngel, Inc. "We know all the great things the MCA does to connect families with the best products available. That aligns with our mission to support breastfeeding and infant care by providing a product line that supports the role of fathers and nursing mothers as they participate in this incredible experience called parenting."
NuAngel's Biodegradable Disposable Nursing Pads are designed for discreteness and comfort while maintaining absorbency and breathability. These pads are made without the use of super-absorbent polymers (SAPs) found in most disposable diapers and nursing pads. SAPs swell when wet, reducing breathability for the skin and possibly leaking gel onto the breast. Instead, the Biodegradable Disposable Nursing Pad is environmentally friendly with a soft cotton layer next to the skin and breathable, water-resistant backing.
"Our aim is to introduce families and educators to best-in-class products and services," explains Dawn Matheson, Executive Director of the Mom's Choice Awards. "We have a passion to help families grow emotionally, physically, and spiritually. Parents and educators know that products and services bearing our seal of approval are high-quality and also a great value. The MCA evaluation program is designed to incorporate the expertise of scientists, physicians and other specialists; but we also engage parents, children, educators, and caregivers, because they are experts in knowing what is best for their families."
The Mom's Choice Awards® (MCA) evaluates products and services created for children, families and educators. The program is globally recognized for establishing the benchmark of excellence in family-friendly media, products and services. The organization is based in the United States and has reviewed thousands of entries from more than 55 countries.
Learn more about the Mom's Choice Awards by visiting their website: www.MomsChoiceAwards.com.