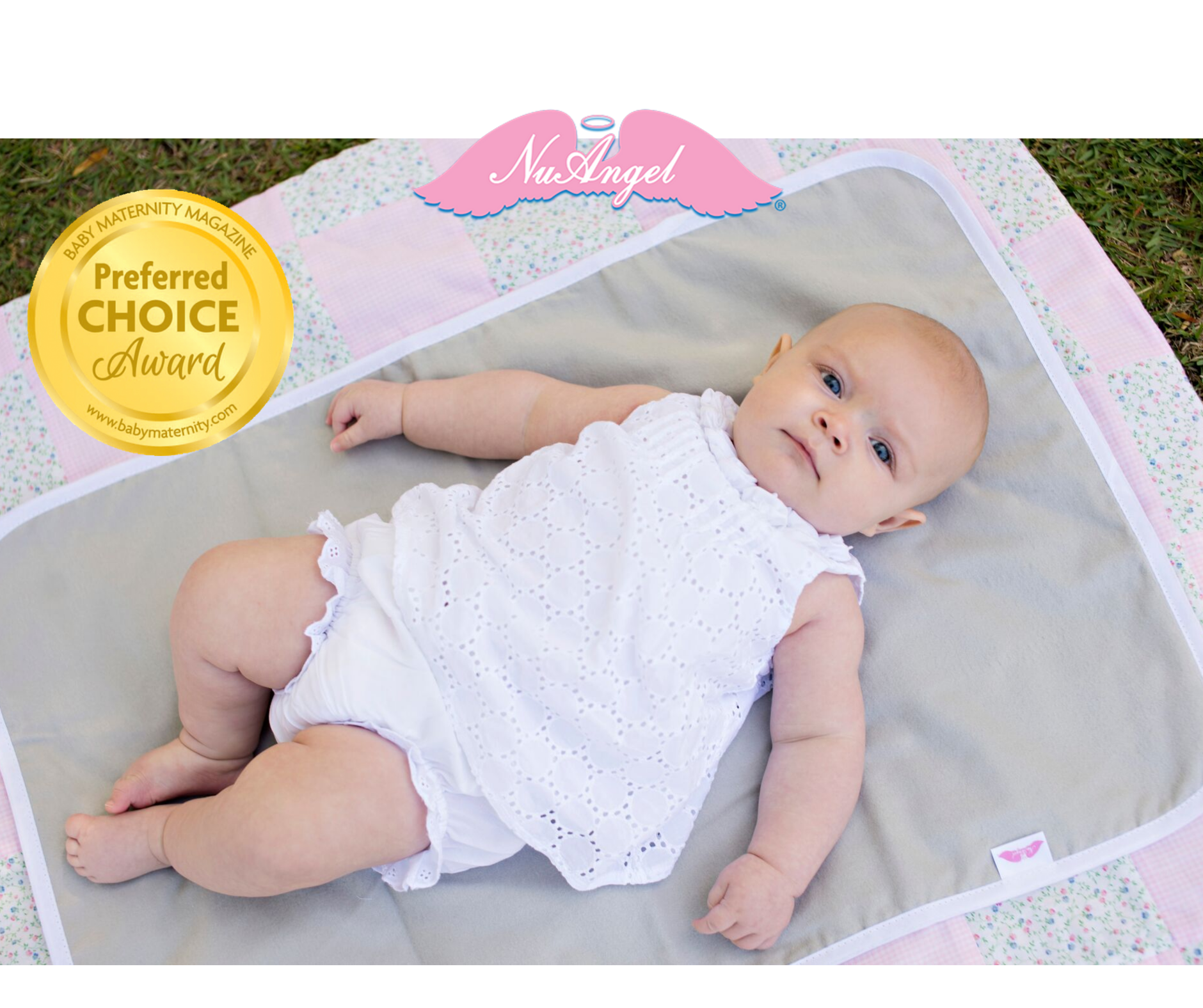 NuAngel Changing Pads Receive "Preferred Choice" Award
The 2019 Baby Maternity Magazine Awards Program consisting of new moms and moms-to-be has awarded the NuAngel Changing Pad a 2019 Preferred Choice Award.  This changing pad folds compactly for storage and is an ample size to grow with baby.
The features of the changing pad are as follows:
Large size (approximately 19" x 28")
Naturally soft and absorbent
100% cotton with waterproof nylon lining
Machine wash and dry
The NuAngel Changing Pad can be used at home or while traveling.  The size covers most portable diaper changing stations to help protect baby when in public places.  The size is also great for nursing moms while nursing in the side lying position. This provides a clean place for baby and protects the bedding from leaks. Baby, however, should not be allowed to sleep on any pad due to the need for safe sleeping practices.
NuAngel Changing Pads are made in the USA from USA made materials.  The top layer consists of 100% soft cotton for comfort and absorption; a back layer of waterproof nylon to protect from leaks; and a biased edge for durability.  The pad is available in a variety of colors and can be used for the duration of diapering!