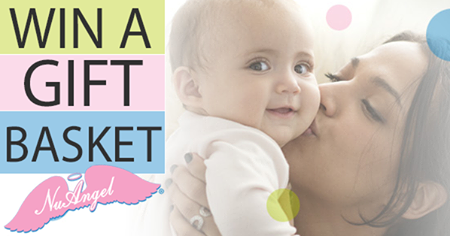 Enter our Sweepstakes for our Gift Baskets now through 6/16/17!
We are super excited to announce our Sweepstakes! Enter now to be one of four lucky winners to receive a Gift Basket filled with NuAngel products! Each week will be a different basket. Enter daily to increase your chances of winning. 
Click here to enter: http://nuangel.pgtb.me/H9kZHf
We want you to win, so be sure to check this out:
1. Our 1st winner will be announced 5-29-17.
2. Be sure to LIKE our page and SHARE with your friends - if they enter you get two extra entries into the Sweepstakes!
3. You may enter once a day.
4. Last but not least, if you subscribe to our newsletter you'll get exclusive coupon codes.
Good luck! Don't forget, NuAngel products make great shower gifts!
Enter Now to Win a NuAngel Gift Basket!