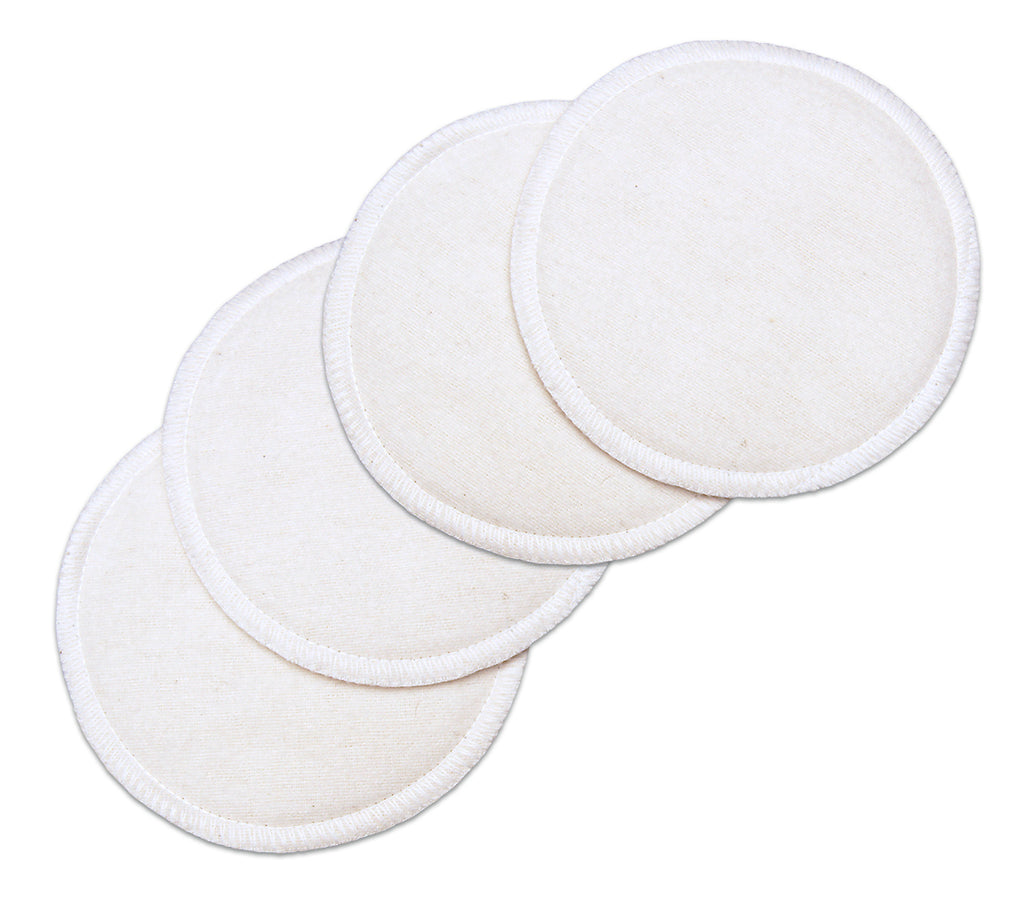 White Cotton Washable Nursing Pads (4 Per Package)
NuAngel's White Cotton Washable Nursing Pads are made from 100% cotton for maximum air circulation, as recommended by breastfeeding experts. Soft cotton nursing pads are more comfortable and less irritating to sensitive skin. NuAngel White Cotton Nursing Pads are made of four thick layers of quality American-made 100% cotton flannel. The reusability of washable nursing pads saves you money.
Naturally conforms for a comfortable fit

Approximately 4.5 inches in diameter to accommodate various sizes
Machine wash warm and tumble dry low.
Made in the USA