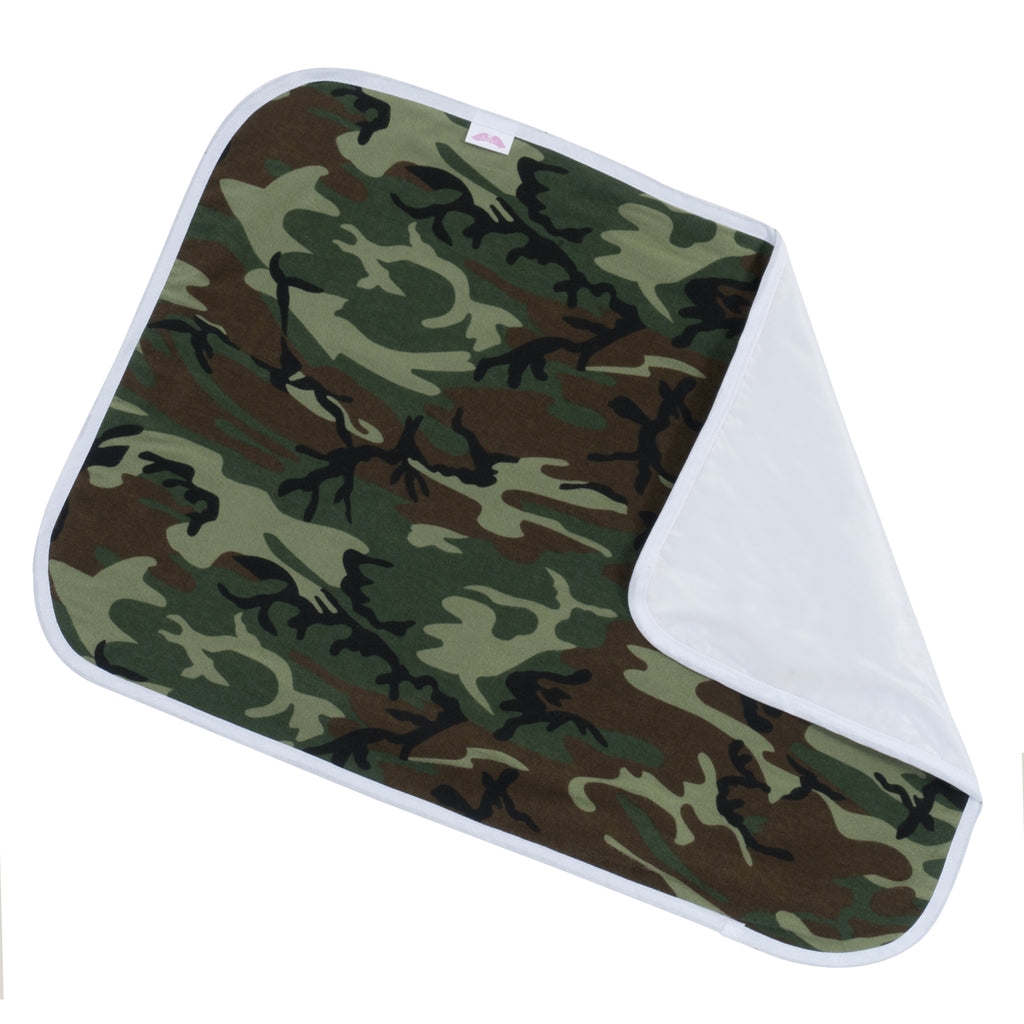 NuAngel Changing Pad - Green Camouflage
We have run out of stock for this item.
The NuAngel Changing Pad can be used at home or while traveling. The pad is made from two layers of hypoallergenic 100% cotton with a waterproof nylon back layer. Place baby on the soft cotton side of the pad for absorption and comfort. The waterproof side protects baby from surface germs while protecting the changing surface.
One per package
100% cotton with waterproof nylon taffeta lining
Approximately 19.5" X 29" - Folds compactly for storage.
Machine washable.
Made in the USA.