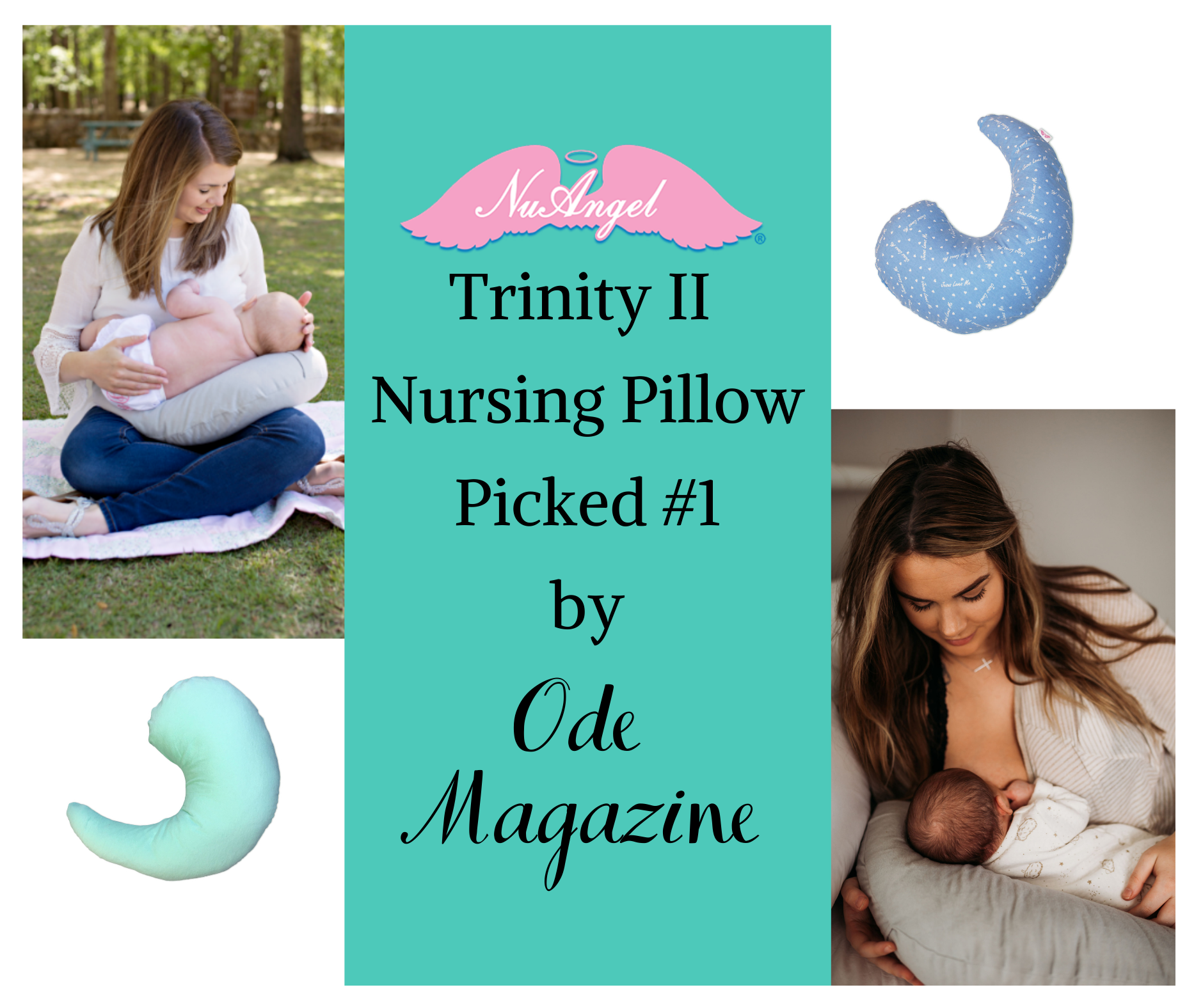 NuAngel's Nursing Pillow is the #1 Pick for Nursing Pillows by Ode Magazine!
NuAngel's Trinity II Nursing Pillow has been selected the #1 pick for nursing pillows by Ode Magazine.  "We only post reviews on Ode Magazine about products that we think our readers should buy, and our standards are very high."  Ode Magazine
With the current COVID19 pandemic, machine washing and drying is especially important for baby products as nursing pillows. The Trinity II Nursing Pillow can be easily washed and dried without clumping.  The zipperless pillowcase also washes well without having to be removed.
The nursing pillow was designed by a certified lactation consultant who realized the need for an angled pillow to help aid baby's digestion. The shape was also designed to be non-confining to support nursing mothers of various sizes. The Trinity II Nursing Pillow can be used in various positions, is lightweight, and portable.
Another plus for NuAngel's Nursing Pillow is it is made in the USA from USA resources. This includes the 100% cotton material, stuffing, thread, labels, and packaging! 
Shop our Nursing Pillows here: 
https://nuangel.com/collections/trinity-maternity-nursing-pillows